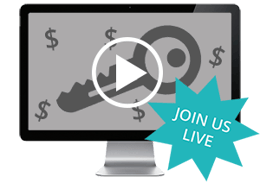 What does it take to build a foundation for success?
Even the most talented parts department will struggle to make a profit selling parts & accessories online without the right tools for the job.

On September 22nd at 10am PDT / 1pm EDT, we're hosting a free webinar to break down these keys to success and the tools your team needs to grow sales online.
Join this webinar to discover:
8 foundational keys

for successfully selling parts online with parts eCommerce

Necessary tools and strategies

your parts team MUST implement

Essential questions to ask

a solution provider to find the best partner for your dealership